Riganti talks current drought conditions on RFD-TV
5/9/2022 – Following one of the driest winters on record, much of the Great Plains and Western United States is experiencing drought. Continue the story
>> Related to NDMC | NSCO |
Nebraska's Drought Mitigation Center continues to make global impact
5/9/2022 – For nearly 30 years, the University of Nebraska–Lincoln has been the preeminent source for drought planning, tracking and education through the National Drought Mitigation Center. Continue the story
>> Related to NDMC
IANR Vice President and Vice Chancellor Mike Boehm joins us to discuss UNL's National Drought Mitigation Center and other campus partners taking a look at drought and climate patterns.
5/5/2022 – Continue the story
>> Related to NDMC
Planning for climate change isn't easy. The complexity of the issue itself is hard to digest, let alone translate into action items. A suite of tools designed by a group of University of Nebraska-Lincoln researchers gives municipal planners a clearer climate picture of what to expect and prepare for.
The project provides climate data in a variety of forms, including historical trends and future projections, for a range of climate variables. The potentially greatest display of that information comes in the form of the "Sister City" tool.
IANR Vice Chancellor Mike Boehm speaks with KRVN about the Climate for Cities project.
CropWatch is a central resource for University of Nebraska–Lincoln Extension information on crop production and pest management. It is written by Extension Educators and Specialists and produced by IANR Media in the UNL Institute of Agriculture and Natural Resources.
Applied Climate and Spatial Science Mission Area
Faculty, staff and students in Applied Climate and Spatial Sciences work to advance our understanding of the climate-water-human-environmental nexus. The mission area is bolstered by internationally recognized centers, nationally recognized units, and laboratories representing local to global scales of study and long-term environmental monitoring programs.
This project focused on improving the usability of climate information for agricultural production in the Midwestern United States. A diverse team of biophysical and social scientists from nine Midwestern universities spent six years working with the agricultural community to develop climate-based decision support tools and resources to enhance farm resilience to a variable and changing climate.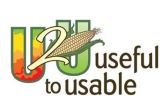 Nebraska Extension Issue Teams
Nebraska faces critical issues we must address to make our world a better place. Many of these issues are complex, multidisciplinary, and challenging, yet they present us with great opportunities to help shape a future that is promising for our state and nation. Climate Variation is one of the issue themes and is lead by Tyler Williams.